Courses

Searbian as a Foreign Language
Learn Serbian
with Us.
The fastest, easiest, and most fun way to learn Serbian Language and Culture.
Test

Your Serbian
Discover your
current Serbian level.
Our Serbian proficiency certificate displays your CEFR Serbian level to highlight your language skills.
Try out

our free Test
Test Your
Serbian
Discover your level of Serbian with our quick, free online test. Explore the next steps on your Serbian language journey.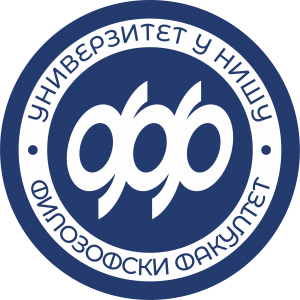 About Us
Faculty of Philosophy University of Niš in Niš Department of Serbian
52th Anniversary: Established in 1971.
The Faculty of Philosophy was founded in 1971 as an academic unit of the University in Niš, with a complex academic structure which included scientific and educational programmes in humanities and natural sciences.
Why learn Serbian with us at Faculty of Philosophy? at Faculty of Philosophy in Niš?
With over 10 years of experience, up-to-date methodology and highly qualified teachers, we can help you achieve your Serbian language goals.
Why Choose Us
Find Out More About Us About our Center About our Students
Learning with us is motivating, interactive and engaging. You'll feel confident speaking in Serbian.