SUMMER SCHOOL OF SERBIAN LANGUAGE AND CULTURE
(JULY, 2024)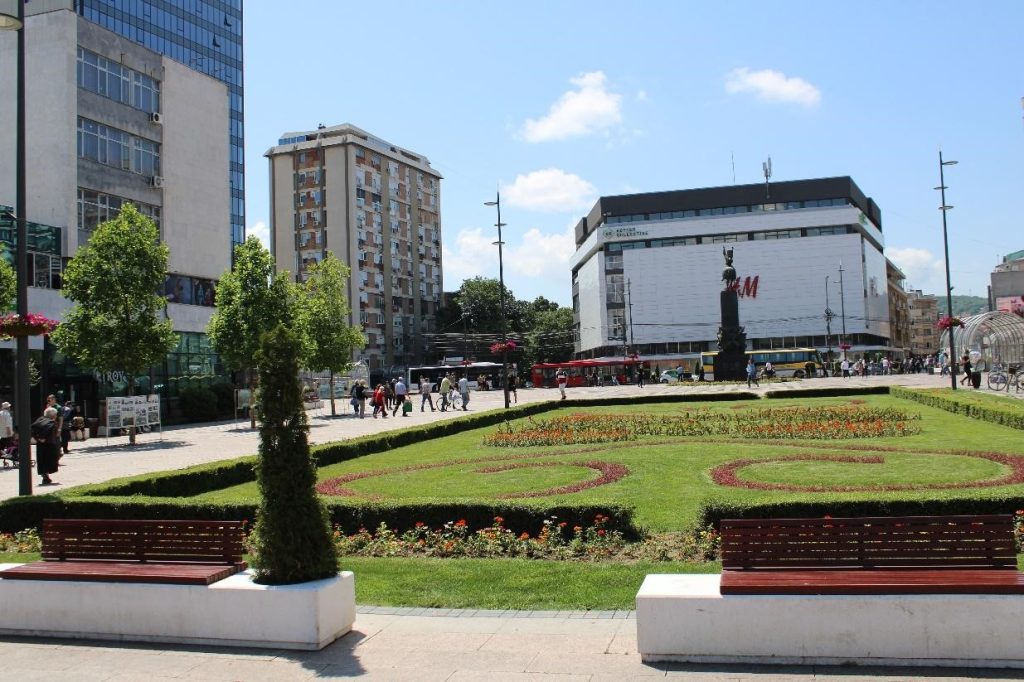 Discover the Hearth of Niš
Are you interested in improving your knowledge of Serbian and getting acquainted with the cultural and historical landmarks of the Serbian people, southern Serbia, and Niš?
If the answer is yes, then the Summer School of Serbian Language and Culture, organized by the Center for Serbian as a Foreign and Non-Mother Tongue, is the perfect choice for you. The summer school is organized by professors from the Department of Serbian Studies at the Faculty of Philosophy in Niš, who are recognized experts in the field of Serbian language and literature. They have ten years of experience working with foreign students, so take a look at some of our Serbian language courses for foreigners: https://learn-serbian.filfak.ni.ac.rs/video-gallery/.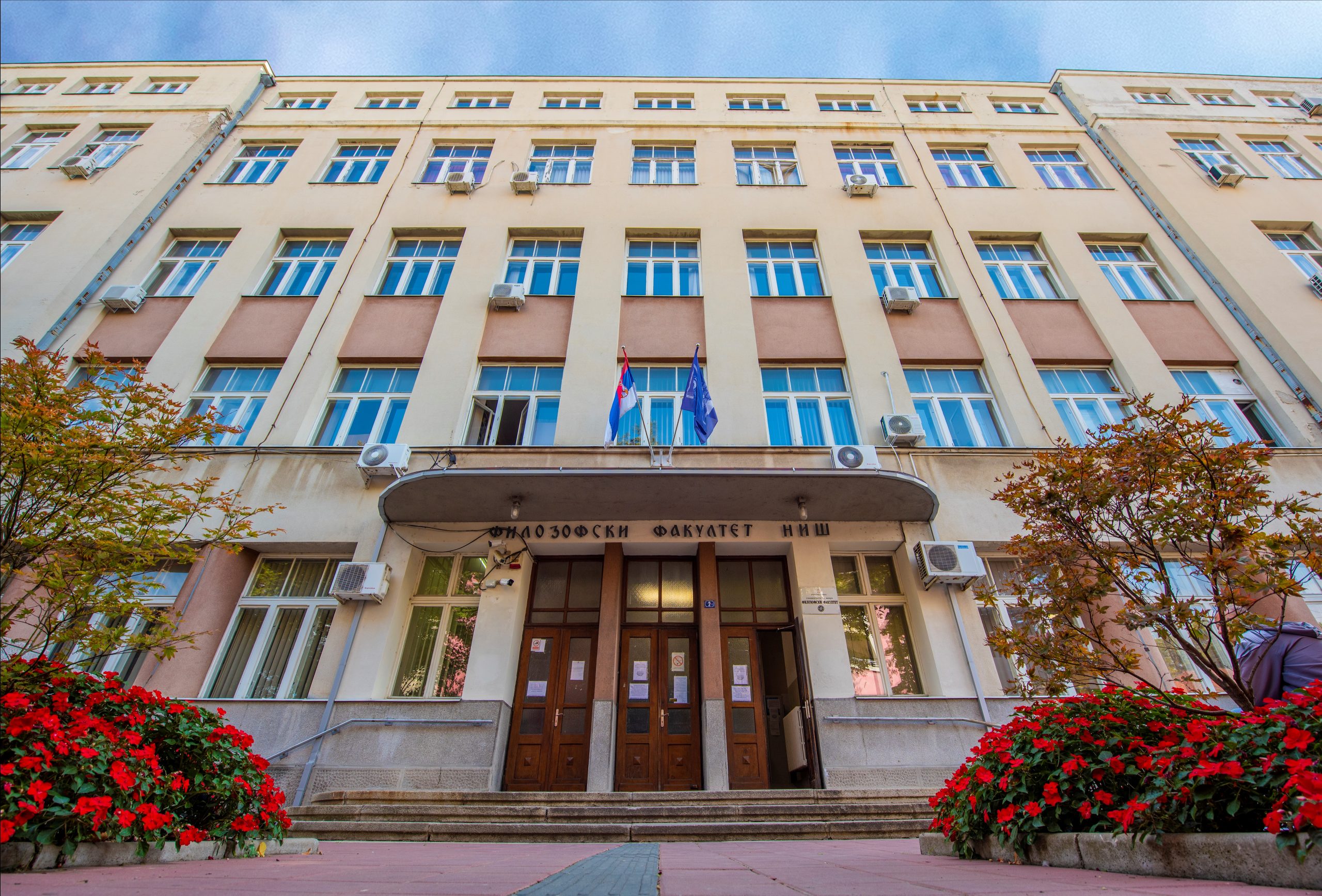 Faculty of Philosophy, University of Niš
When is the Summer School of Serbian Language and Culture being held?
The Summer School of Serbian Language and Culture will take place from July 1 to July 14, 2024, at the Faculty of Philosophy, University of Niš. Applications will be open until April 15, 2024, and the number of spots is limited. So, hurry up with your application to secure your place!
What does the program of the Summer School of Serbian Language and Culture include?
The program of the Summer School includes a Serbian language course, workshops, interesting lectures, as well as visits to Niš and famous cultural and historical sites.
Have you heard of the Roman Emperor Constantine and the Mediana Archaeological Park?
Memorial dedicated to the Holy Emperor Constantine and the Mediana Archaeological Parkš
What does the Serbian language course within the Summer School entail?
The Serbian language course consists of lectures/tutorial classes totaling 46 hours of instruction, with all participants being tested in advance and placed in one of three groups: beginner, intermediate, or advanced. Participants who successfully pass the final test will receive an official certificate of Serbian language proficiency (at the corresponding level).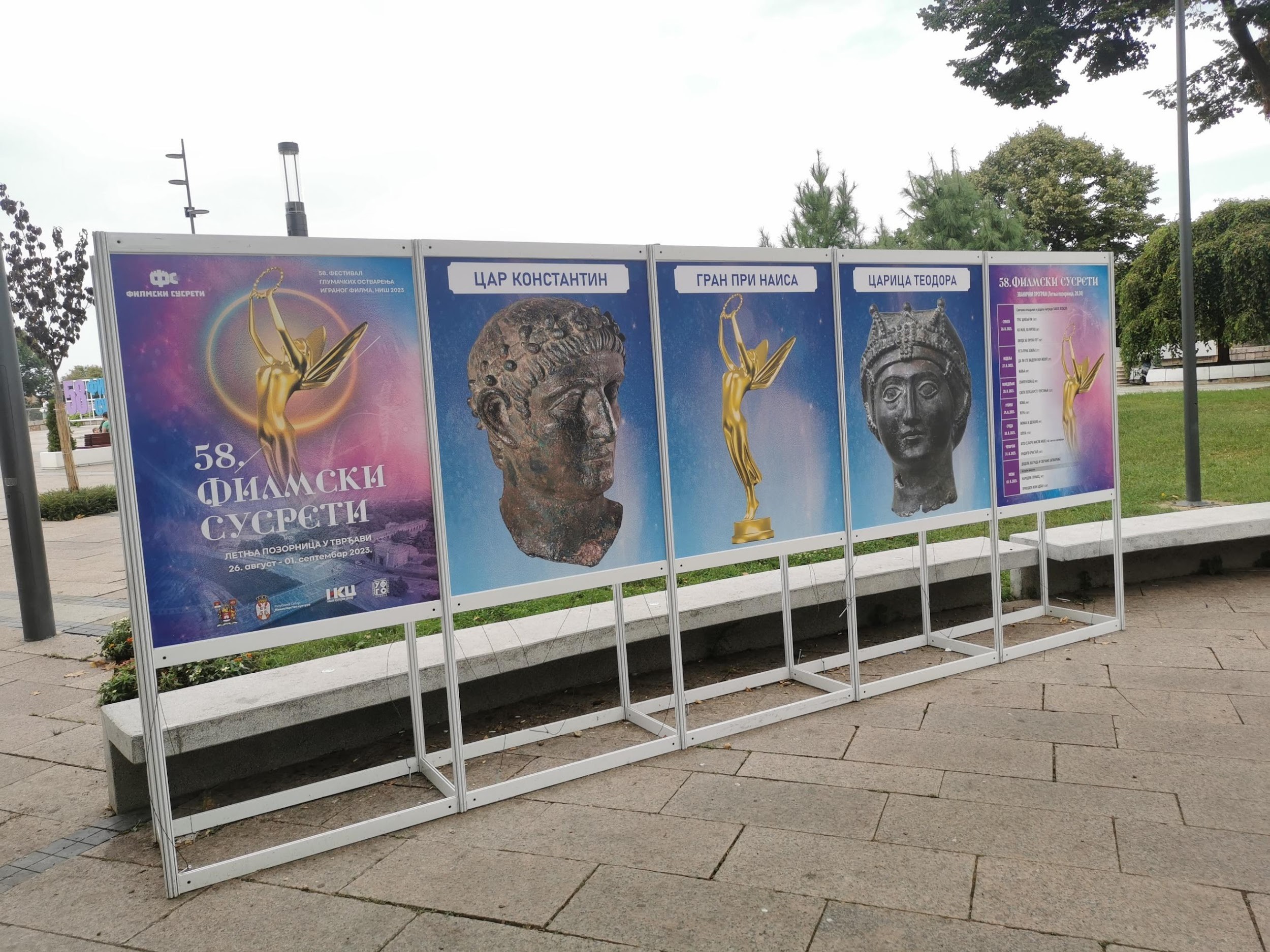 Announcement for the 58th annual Film Encounters Festival, Niš
What can you learn during workshops and lectures?
During lectures and workshops, you will acquire basic knowledge needed for communication in Serbian and learn more about:
Learn about Important historical figures (Stefan Nemanja, Saint Sava, Marko Kraljević, Vuk Stefanović Karadžić).
Meet Material and non-material cultural heritage.
Improve your knowledge of dialects, cases, word order, pronunciation, spelling rules, and more.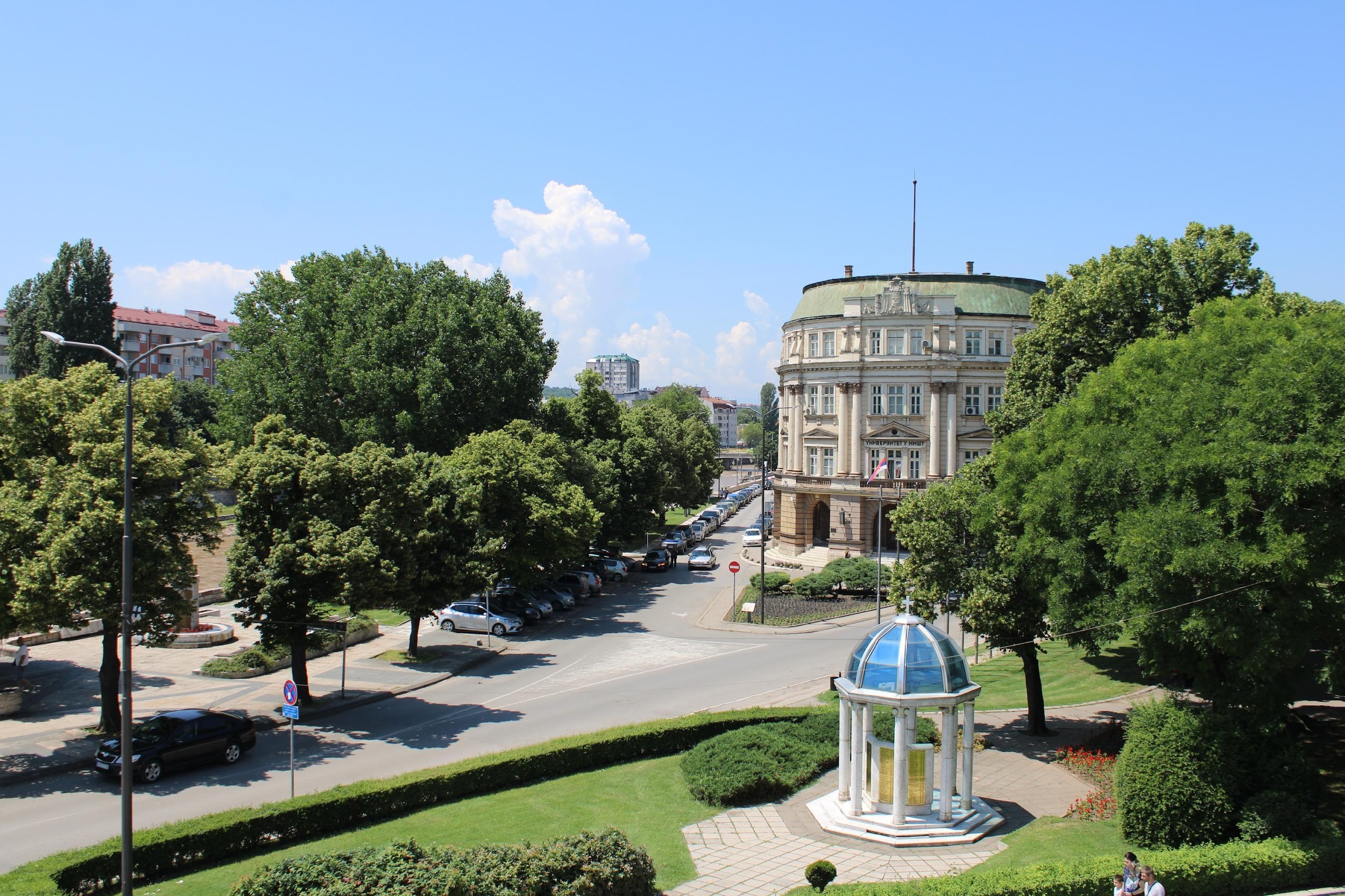 University of Niš – Rectorate Building
Which cultural and historical sites will we visit?
Did you know that Niš is called the "City of Forest Nymphs" (Serb. 'Villingrad' from 'Vila', a type of forest nymph or fairy common in South Slavic mythology, and 'grad', denoting city)? Have you heard that Niš is an ancient city? Did you know that the Roman Emperor Constantine was born in Niš, and that Niš is the cradle of Christianity? How familiar are you with the fact that Niš is located not only at the crossroads of East and West, but also of North and South? You will have the opportunity to visit the Mediana archaeological site in Niš, see ancient artifacts in the museum, hear stories about real heroes, and rejuvenate your body and spirit in the most therapeutic spa in the Republic of Serbia – Niška Banja.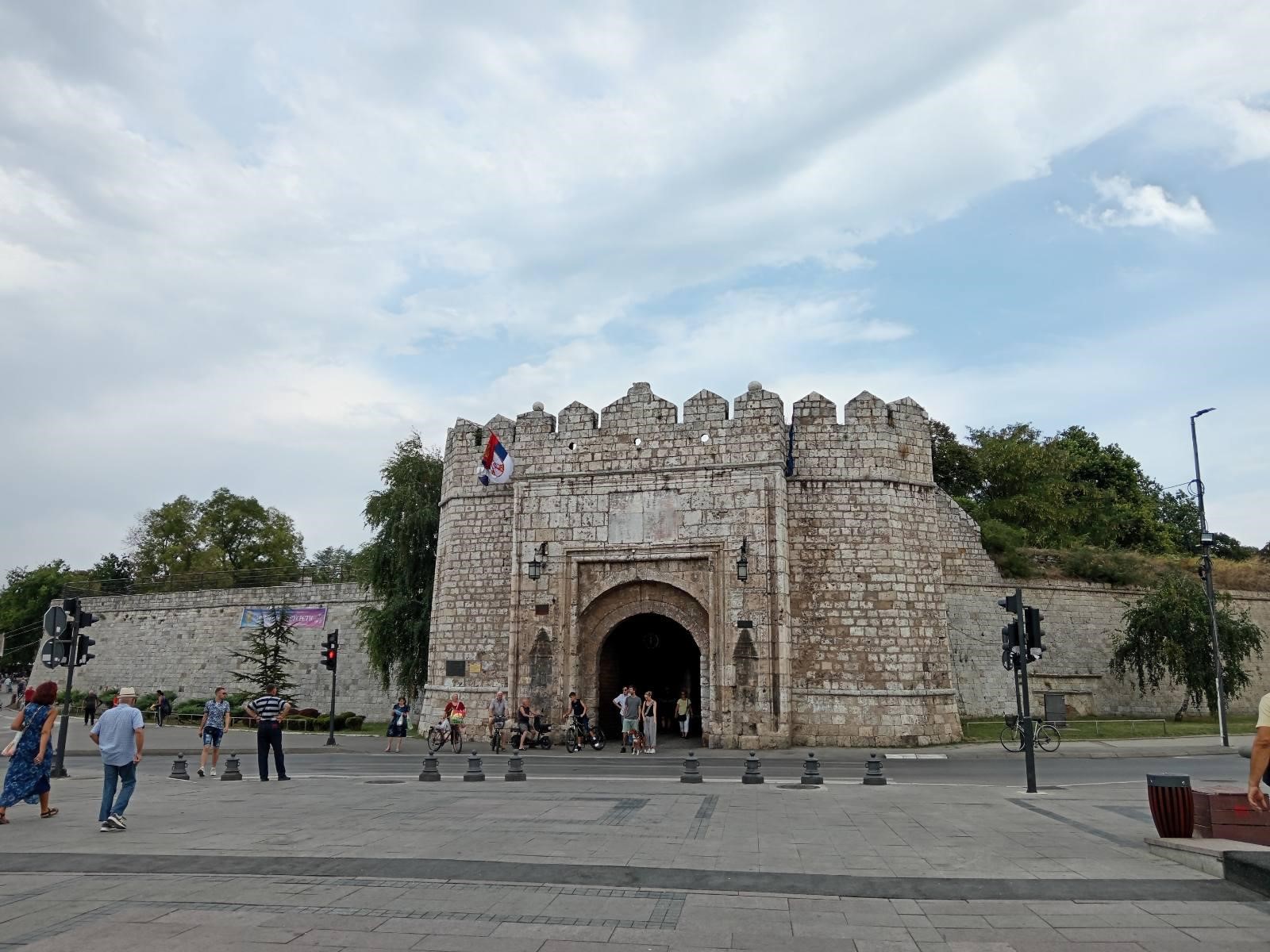 Niš Fortress
And that's not all!
Do you want to experience the taste of traditional Serbian cuisine? In addition to having all three meals during your fourteen-day stay in Niš covered, you will also have to opportunity to participate in a traditional Serbian dinner where you can enjoy delicious food (exceptionally delicious, I might add) and quality drinks (brandy, wine) while socializing with hospitable Serbian hosts.
Is that all?
Of course not! We have prepared screenings of two Serbian films and a Serbian liturgical music concert, performed by one of the most famous and best-known choirs in Niš – the Student Cultural Center Choir!
Have you heard of "Nišville"?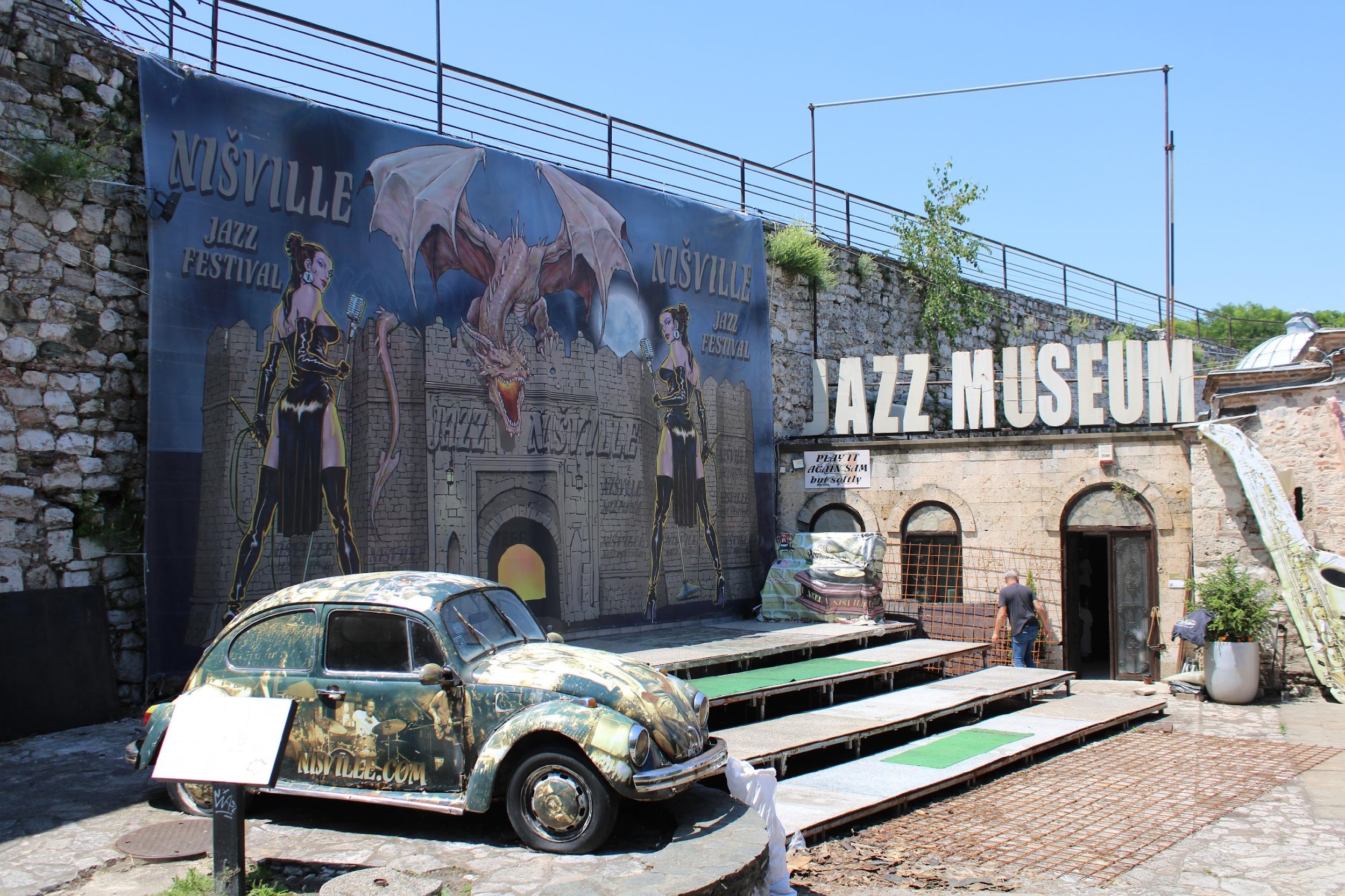 Jazz Museum in the Niš Fortress
Where will you be staying, and where will you eat?
We have secured excellent accommodation for you in the student dormitory and even better food in the student restaurant, including all three meals during your 14-day stay at the Summer School.
So, accommodation, food, and all accompanying activities are included in the price!
 How much does the Summer School cost?

The price includes all the aforementioned services and amounts to 650 euros.
ACCOMODATION (14 DAYS), FOOD (THREE, 14 DAYS), EXCURSIONS, TRIPS, VISITS, 46 HOURS OF SERBIAN CLASSES, LECTURES, WORKSHOPS,  INITIAL EVALUATION, FINAL EXAM, CERTIFICATE OF SERBIAN LANGUAGE PROFICIENCY, PARTICIPATION CERTIFICATE, FILM SCREENING, TRADITIONAL SERBIAN DINNER
For the specified amount, you will be able to improve your language skills, learn new facts about Serbian traditions and culture; traditional hospitality and unforgettable socializing are included!
How do you apply?
Very simple! Click on the following link, enter the necessary information (name, surname, valid email address, year of birth, place of birth, country of birth), and send us proof of payment.
How to pay for the Summer School?
All the necessary information is provided later in this text. Don't forget, the cost is 650 euros!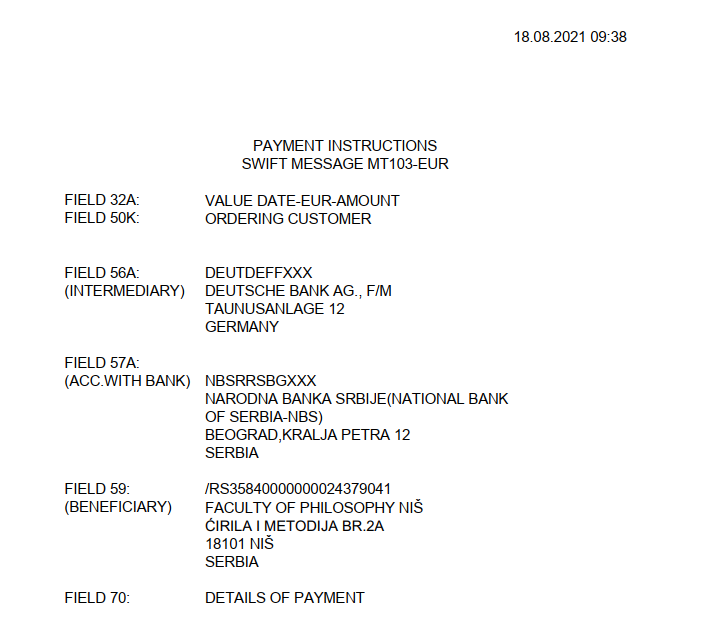 If you have any questions…
If you need further assistance, you can contact Aleksandar Novaković at aleksandar.novakovic@filfak.ni.ac.rs
WE LOOK FORWARD TO WELCOMING YOU IN JULY 2024!
WELCOME!
Your Center for Serbian as a Foreign and Non-Mother Tongue and the Department of Serbian Studies